Login
Log in if you have an account
Dont have an account? Register
10 Outdoor Essentials for Hiking and Camping
23 Jun 2021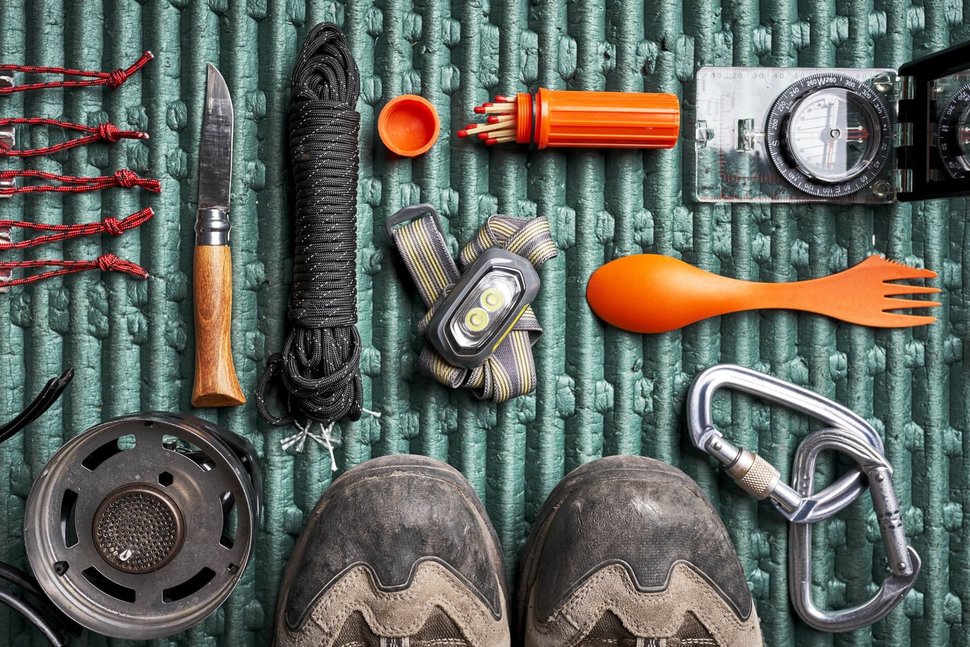 While everyone has different ideas for what they consider to be important items for their kit when going out into the wilderness, certain items are "outdoor essentials" which should always be present in anybody's pack in some shape or form.
A checklist can be handy for beginners just starting to venture out, but even many experienced hikers and campers use such a list to make sure they have what they need in any situation. As the saying goes, you always want to "plan for the worst and hope for the best".
Read on to discover what we consider the list of the 10 most essential items for your kit:
---
Your Ten Outdoor Essentials
Footwear

Navigation

Knife

Fire

Sun Protection & First Aid

Nutrition

Water

Headlamp

Emergency Shelter

Clothing
Some of those from the list above represent certain systems of items, where there are many different key items within those systems. For instance, your water requirements would be vastly different if you are planning a long camping trip in the wilderness, as opposed to a short hike. However, this guide will give you some great tips for equipment that would be useful in any kind of outdoor excursion.
---
Footwear
Good hiking footwear is key when tackling rough terrain outdoors. Not only should your footwear have a good grip and be waterproof, but it should also be light and durable so you can move easily in the toughest terrain.
One of our top picks for your essential kit and one of our most popular choices are Meindl's reliable hiking boots. Setting the standard for outdoor trekking on mountainous terrain, Meindl provides a boot that is durable and versatile for everything from beginners to experienced outdoors enthusiasts.
Navigation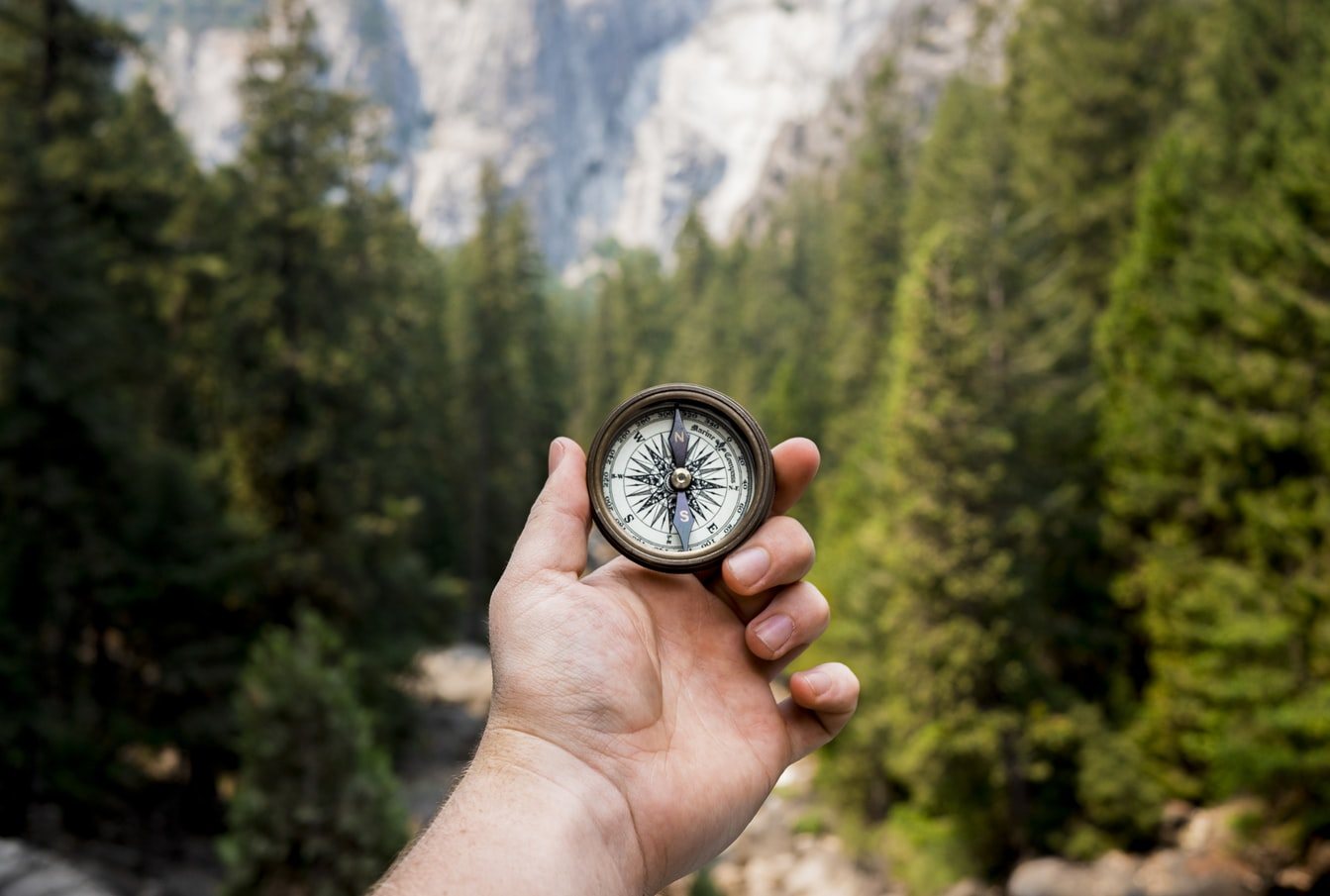 Navigation refers to a system which is key for any trip into the great outdoors. For starters, you should always bring a topographic map and compass with you whenever you go on an outdoor trip. At the more advanced, or technological level, a standalone GPS device is key to help you find your way.
While a smartphone app can suffice in urban environments, mobile phones are fragile and rely on you having a strong mobile signal. A waterproof GPS device ensures that you can find your way reliably in any condition. For our Outdoor Essentials guide, we recommend a Garmin InReach device for a best in class solution for your navigation needs.
Knife
A good knife is an all-round essential piece of kit for any outdoor adventure. They are useful for first aid purposes, preparing a fire, repairing equipment, or dealing with all manners of emergencies in the wild.
There are many different types of knives you can pack in your kit too, from fixed blades to multitools that pack a durable knife. Check out our wide range of knives and tools to see which one is best for you.
Fire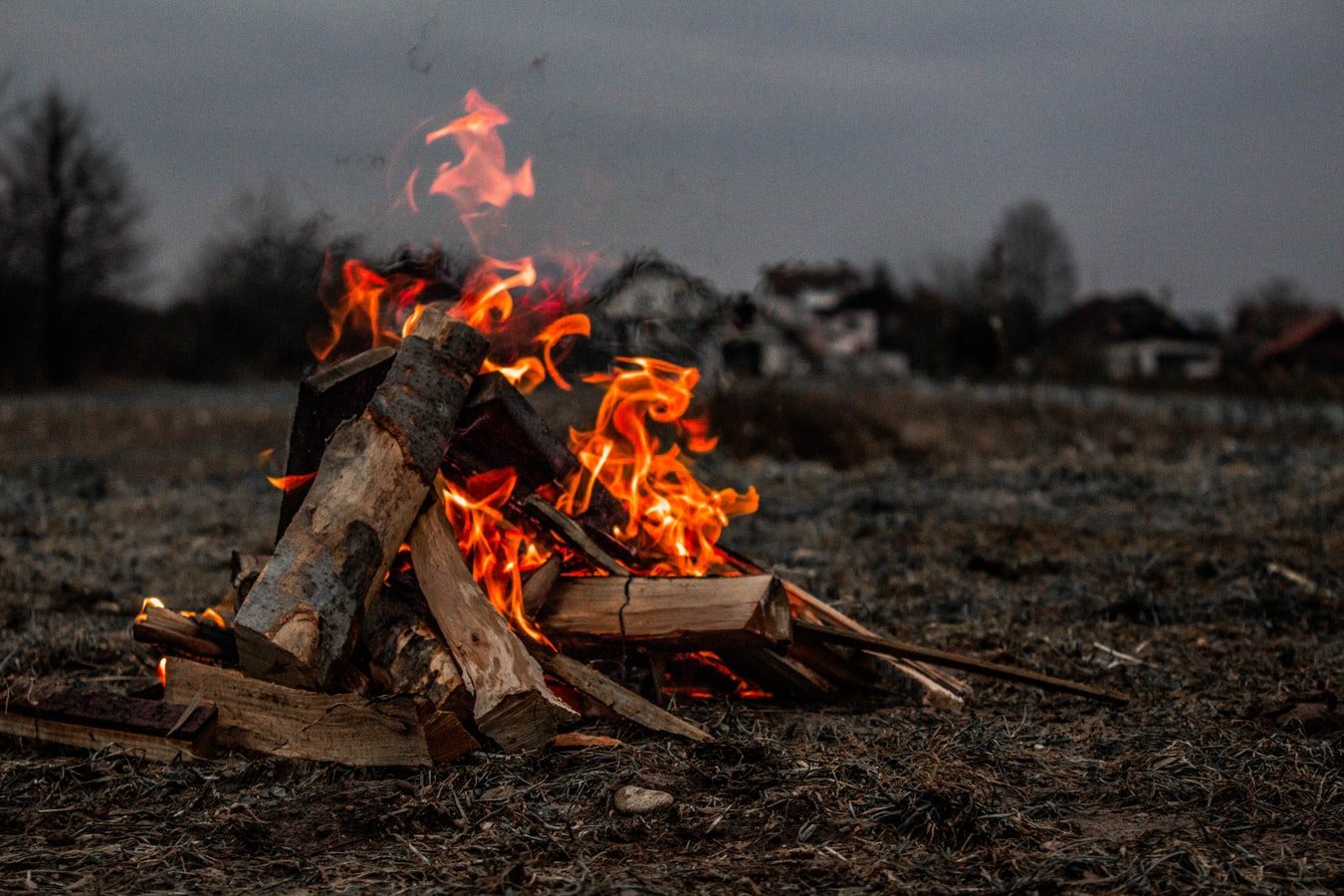 Another system from which it's essential to pack at least one or two items in case of an emergency where a source of heat is an absolute must. This is often simply a box of store-bought matches, but when heading into the outdoors, a more durable and reliable source of fire is recommended.
A fire starter with an easy-to-use mechanism is essential should an emergency arise. We recommend a Sparkie for your essential outdoor kit.
Shop Health, Safety, & Survival
Sun Protection & First Aid
Two systems combined here to cover your essential items from a health and medical perspective. While there can be a custom nature to what constitutes your first aid kit, your sun protection should always consist of sunglasses and sunscreen.
A sunscreen with a sun protection factor of at least 15 or 30 is crucial when outdoors, and sunglasses that block 100% of both UVA and UVB are essential. For your outdoor eyewear, we recommend Berkley.
Shop Health, Safety, & Survival
Nutrition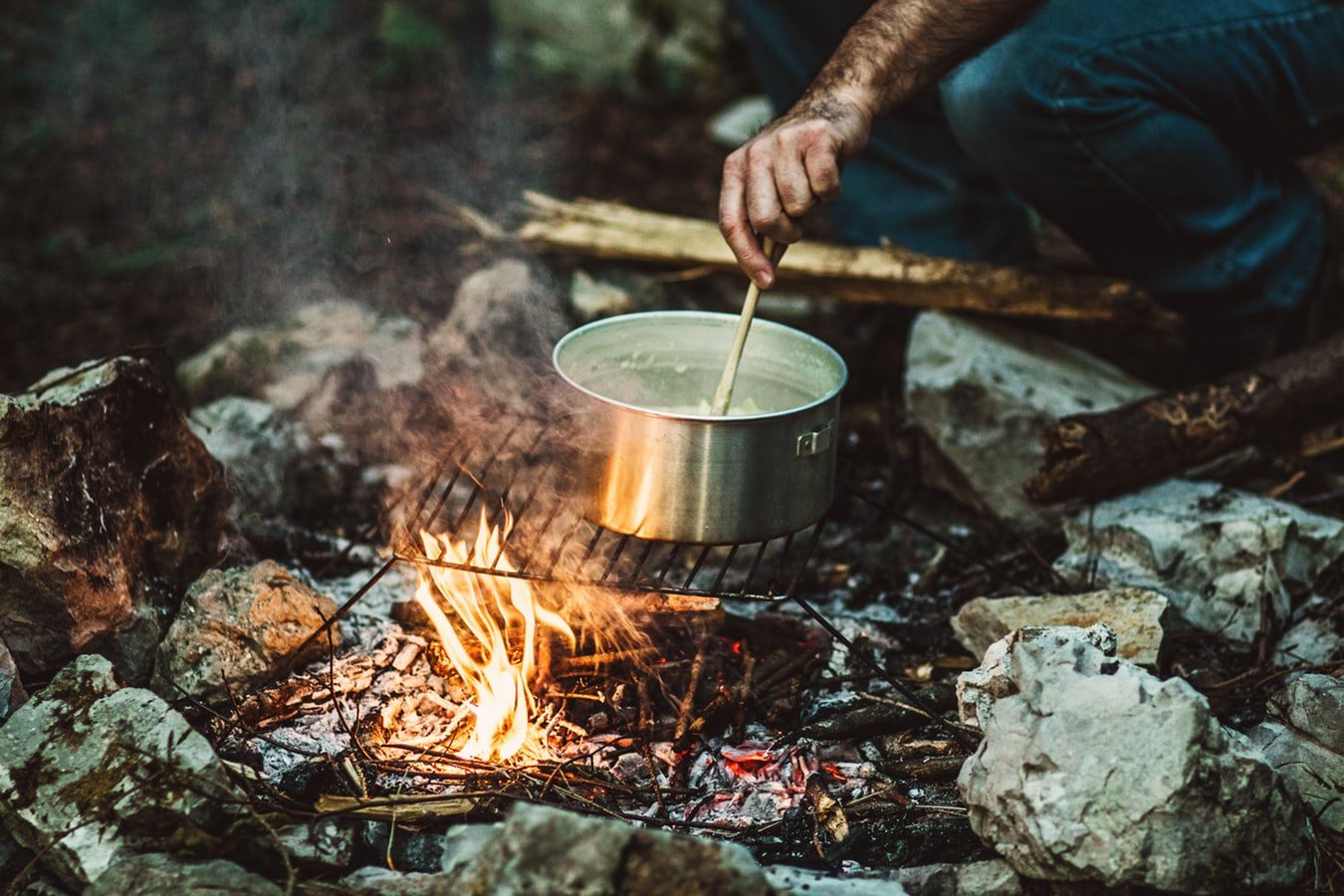 You always need to ensure you have sufficient Pre-cooked meals that just need to be heated up should feature in your outdoors kit. Check out our Mountain House range of pre-cooked meals for a variety of dishes that can fill any hunger.
It's always a good idea to pack at least another day of extra food in your kit. Food that doesn't require additional cooking or preparing is preferred as it will help you in difficult weather or emergencies.
Water
Always carry enough water when camping or hiking. Depending on outside temperatures, the extent of the climb/hike, and altitude, your water supply can vary wildly. Always take at least one water bottle for starters.
For longer stays outdoors, a water treatment item is key to be able to turn the water around you into something drinkable. Pristine offers highly recommended water treatment products that should be part of your camping or rough terrain essentials.
Shop Health, Safety, & Survival
Headlamp
If you find yourself in the wild outdoors at night, finding your way in the dark will be essential to your survival. The best light source you can take with you is a strong headlamp which will free your hands up for any other trekking activity. Extra batteries are also a must when navigating in the dark.
Emergency Shelter
Another piece of essential kit is an emergency shelter that can protect you from the worst mother nature has to throw at you. Should the worst happen and you or a member of your team becomes injured or stranded, emergency shelter is vital to surviving.
There are many options when it comes to shelter with ultralight tents or bivy sacks as popular choices. Heading into rough terrain, always be sure to pack emergency shelter.
Clothing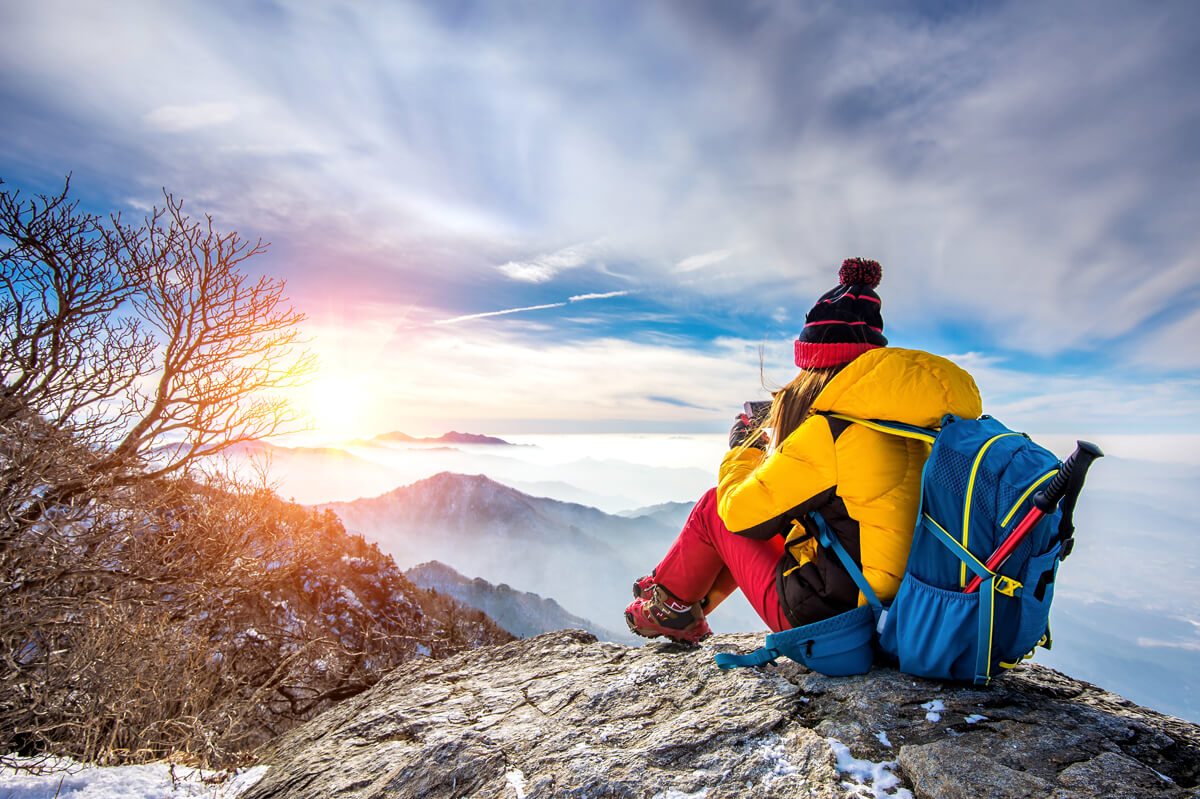 When heading into the wild, always plan for the worst. Expect it to be wet and cold and plan accordingly, so no matter what weather hits, you're ready. Carry extra layers and spare dry clothes so you can change when needed.
Well-insulated clothing is a must for both your upper and lower body. A synthetic jacket will also help you deal with the cold while learning the basics of layering is also key when dealing with lower temperatures. Check out our full range of men's outdoor clothing below: