Login
Log in if you have an account
Dont have an account? Register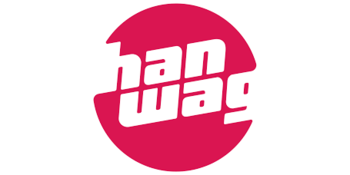 HanWag
From 1921 to this day, Hanwag stands for traditional handcrafted workmanship combined with technical expertise, continuous innovation, durability and tradition. For 100 years, we have been making high-quality, functional mountaineering and trekking footwear at our headquarters in Vierkirchen near Munich. Together with experienced professional athletes – alpinists, trekkers and mountain guides – our shoe designers and developers create innovative footwear for outdoor use that is perfected down to the smallest detail.
Please note that warranties on hiking boots such as Meindl and Hanwag cover only the intended purpose for which the boot was made, hiking, backpacking, hunting etc. If the boots are used for work purposes especially fire fighting, tree planting or where the boot is subjected to oil or solvents the manufacturer's warranty does not apply and any repairs are the responsibility of the customer.
Footwear is subject to a lot of wear and tear, after all, you walk in your boots all day long, they get banged and scraped and twisted and it is important you buy the correct type of boot for your activity. If you hunt or hike in the rocks at high elevations and are often off-trail then you need a boot for this purpose and while a lighter hiking boot may feel more comfortable, it will not take this type of abuse. For fire fighting we recommend a double or triple stitched full leather boot which is not constructed with a sole that is glued on and a rubber rand as this is where the boot will fail. A traditionally made stitched boot will be heavier and take longer to break in and it is still not specifically made for fighting forest fires, but it will stand up a lot better to heat and heavy use.